For The Harvest
The Orthodox Presbyterian Church
Proclaiming the gospel to all people of the Southwest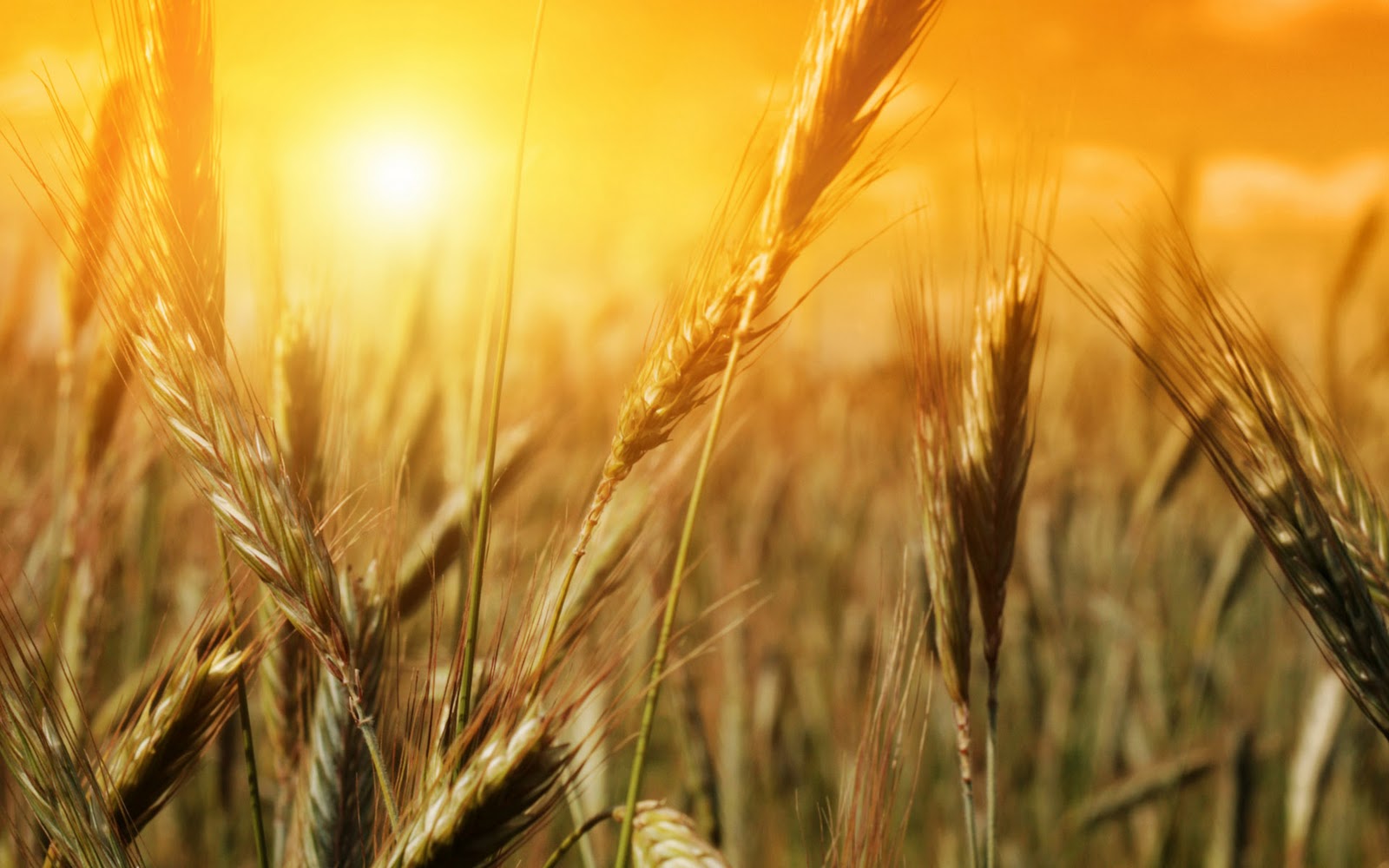 IT IS NO LONGER I WHO LIVE
"I have been crucified with Christ. It is no longer I who live, but Christ who lives in me. And the life I now live in the flesh I live by faith in the Son of God, who loved me and gave himself for me." (Ga 2:20.)
(Introduction by Phil Jones, All Bible passages are cited from The Holy Bible: English Standard Version, Wheaton, IL: Crossway Bibles, 2016)
Are you so far into darkness that you are beyond hope of a clear, normal, and hopeful life? Has your life been so off-track and filled with so many bad decisions that there is no hope of a do-over? Do you see people that you think to yourself, "this person is certainly a lost cause, there is no hope for them."? Do you feel that without an impossible effort on your part to make yourself worthy of Jesus' attention, you cannot qualify for his grace? The answer is that there is no place and no condition that Jesus will not go to retrieve his sheep. In Psalm 139:7-12, God's Word tells us there is no place too far from him, and when we turn towards His light, our darkness cannot overcome it (Jn 1:4-5).
If you are in a place that you feel is unreachable, you are hopelessly lost and are doomed to your life of drugs, sexual immorality, crime, unbelief in God, whatever your circumstances, take comfort in the words of Christ himself. In Matthew 9:10-13, Jesus tells us He came to call sinners, not the righteous. He is the great physician who came to heal the sick, not the healthy.
The Apostle, Paul, a zealous persecutor of the church, in his own words in 1 Timothy 1:12-16, tells us he was the foremost of sinners, yet he was chosen by Christ for a ministry and rescued from the depths of violence and hatred. Paul and the other Apostles turned the world upside down (Acts 17:6) with this remarkable good news of the saving work and grace of Jesus Christ.
Pastor Lowell Ivey
In this audio link, Pastor Lowell Ivey, recounts his journey from prison, to become a pastor in the Orthodox Presbyterian Church. He presents the saving power of God's word through our Lord Jesus Christ, not so much because his story is exceptional (in his words) or any more amazing than any other sinner who is saved, but to give a message of the accessibility of Christ, no matter your circumstance. He points out early in this presentation that every child of God who is rescued by Christ is an amazing story. To consider our utter hopelessness without Christ, makes it the more remarkable that we who have trusted our eternal life to Christ, have confident and certain hope in Him. If you are feeling hopeless, beyond reach, take heart; there is no one out of reach of the amazing, saving power of Christ our Lord.
"Where shall I go from your Spirit? Or where shall I flee from your presence? If I ascend to heaven, you are there! If I make my bed in Sheol, you are there! If I take the wings of the morning and dwell in the uttermost parts of the sea, even there your hand shall lead me, and your right hand shall hold me. If I say, "Surely the darkness shall cover me, and the light about me be night," even the darkness is not dark to you; the night is bright as the day, for darkness is as light with you." (Ps 139:7–12)

"In him was life, and the life was the light of men. The light shines in the darkness, and the darkness has not overcome it." (Jn 1:4–5.)

"And as Jesus reclined at table in the house, behold, many tax collectors and sinners came and were reclining with Jesus and his disciples. And when the Pharisees saw this, they said to his disciples, "Why does your teacher eat with tax collectors and sinners?" But when he heard it, he said, 'Those who are well have no need of a physician, but those who are sick. Go and learn what this means: 'I desire mercy, and not sacrifice.' For I came not to call the righteous, but sinners.'" (Mt 9:10–13)

"I thank him who has given me strength, Christ Jesus our Lord, because he judged me faithful, appointing me to his service, though formerly I was a blasphemer, persecutor, and insolent opponent. But I received mercy because I had acted ignorantly in unbelief, and the grace of our Lord overflowed for me with the faith and love that are in Christ Jesus. The saying is trustworthy and deserving of full acceptance, that Christ Jesus came into the world to save sinners, of whom I am the foremost. But I received mercy for this reason, that in me, as the foremost, Jesus Christ might display his perfect patience as an example to those who were to believe in him for eternal life." (1 Ti 1:12–16)

And when they could not find them, they dragged Jason and some of the brothers before the city authorities, shouting, "These men who have turned the world upside down have come here also, …) (Ac 17:6.)
"Let each of us please his neighbor for his good, to build him up."
(Romans 15:2)
"There was not a needy person among them, for as many as were owners of lands or houses sold them and brought the proceeds of what was sold"
(Acts 4:34)
"...but let us encourage one another..."
(Heb 10:25)
"But grow in the grace and knowledge of our Lord and Savior Jesus Christ. To him be the glory both now and to the day of eternity. Amen."
(2 Pet 3:18)
Harvest Call Newsletter
A publication of South Austin Presbyterian OPC
Each week ruling elder John Terpstra from South Austin OPC writes a newsletter with information and prayer needs for churches in our presbytery, the OPC, and beyond. To receive this newsletter, or to send your prayer requests, please contact: clerk@southaustinpres.org, Phone: +1 (512) 900-1654
For The Harvest
Begins with you
Mission
For The Harvest, the church planting arm of the Presbytery of the Southwest (OPC), provides hope in neighborhoods and cities of Texas, Oklahoma, and New Mexico by reaching out to hurting couples, lonely singles, wayward teens, and forgotten children. We affirm: starting new churches moves the gospel forward transforming lives. The message of Christ changes everything. It always brings hope. And our ability to expand our outreach through new Bible studies, which sow the seeds for new churches, depends upon the Lord using the Body of Christ. Join us! We seek your interest; indeed, we seek your assistance by contacting us about starting a church in your area. Significantly, to reap the Lord's harvest, consider being a partner with us through your prayers and through your financial giving—it's people reaching people.
Purpose
To proclaim Christ, share the gospel - the good news of God's plan of salvation - to strengthen our local churches and to plant new churches in the spirit of the Great Commission.
"And Jesus came and spoke to them, saying, 'All authority has been given to Me in heaven and on earth. Go therefore and make disciples of all the nations, baptizing them in the name of the Father and of the Son and of the Holy Spirit, teaching them to observe all things that I have commanded you; and lo, I am with you always, even to the end of the age.'" Amen. Matthew 28:18-20
"But you shall receive power when the Holy Spirit has come upon you; and you shall be witnesses to Me in Jerusalem, and in all Judea and Samaria, and to the end of the earth." Acts 1:8
Proclaiming Christ
With trusting Christ, comes a new desire to live in the strength of the Holy Spirit and follow the Word of God, the Bible. With gladness and joy believers and their children worship the Lord each Sunday. As local OPC churches throughout the Southwest, we show love to God and others that they might learn of Christ and be saved.
Building Churches
For The Harvest reaches out to everyone. The seeker, skeptic, and spiritually hungry. We anticipate God will minister to us, transforming us by his grace. In studying the Word of God, we see the unfolding message of Jesus Christ light up across the pages of the Bible from Genesis to Revelation. He ignites our faith to build something eternal. He draws near to us and challenges us to grow. What joy and what purpose!
Changing Lives
For The Harvest promotes the biblical truth that through the person and work of Jesus Christ, God's wonderful gift of his Son, any man, woman, and child, may call upon the Lord and be saved. By Christ's life, death, and resurrection, Jesus secured forgiveness for all who desire it. He offers new life—hope, purpose, and wholeness in order to glorify and enjoy our God forever. Faith in Christ leads to thankful service. What good news for our day and time! The message of Christ changes everything!
We affirm these summaries of Christianity based on the Bible:
One God exists eternally in three persons: the Father, the Son, and the Holy Spirit.
God revealed himself in creation and in the Bible; the Holy Spirit gave by inspiration the sixty-six books of the Bible—our inerrant, infallible and final authority—for all matters of faith, worship, and life.
God created all things in six days by his word. Man is made in his image, male and female, in knowledge, righteousness, and holiness, with dominion over the creation.
In Adam, the head of the human race, man fell into sin and lost communion with God; all are sinners and incapable of escaping God's just judgment, except by his mercy.
Our Triune God is Lord over all creation, governing all things in wisdom, power, and love. Salvation is based on his grace, not on any human merit or God looking into the future and foreseeing our faith.
Jesus Christ's perfect life and sacrificial death on the cross atoned for the sins of all who trust him alone for salvation.
The Holy Spirit brings about the new birth in a sinner, drawing him to Christ, turning him to faith and repentance. The Spirit indwells the believer enabling him to persevere to the last day.
God's steadfast love and grace is shed upon his people as individuals and also as families according to his Covenant promises.
God works by his Word and Spirit to gather his people as the church to worship and hear the Word preached, praise and pray, observe baptism and the Lord's Supper, care for one another, pursue holiness, and bear witness of his grace and truth to the lost.
Jesus rose from the dead, ascended into heaven, and will come again to judge all mankind and receive his people into everlasting life.
Every area of our lives should be lived to the glory of God.
Hope abounds in the grace of the gospel, and we find ourselves awed by the truth, goodness, and beauty of who God is and what he has done for us.
New Mission Churches
We invite you to pray for new churches springing up around the Southwest. We are seeking to establish the faithful worship of God, Christ-centered discipleship and fellowship, care and compassion for the physically and emotionally weak, and training one another to move forward with the gospel, starting more churches. By God's grace alone, our efforts are expanding and growing.
San Antonio Reformed Church
Pastor Andrew Moody
Phone: 210-833-3891
Email: pastor@sareformed.org
Our address is 8705 Botts Ln, San Antonio, TX 78217.
South Austin Presbyterian Church
Pastor Jim Cassidy
Phone: (512) 758-9867
Email: jim.jjcassidy@gmail.com
Our address is 3205 Jones Road, Austin, TX 78745
Trinity Presbyterian Church
Pastor Jason Kirklin
Phone: (254) 374-0774
Email: info@trinitywaco.org
Our address is: 325 Estates Drive, Waco, TX 76712